Kitchen design in minutes, not months
Empower customers with an automated 3D planning solution.
An easy-to-use 3D planning solution that allows your customers to create, personalise and visualise the kitchen of their dreams, while in parallel accelerating your sales cycle by producing sales-ready projects.
Empower your customers to purchase
We simplify the kitchen design process so your customer can concentrate on what matters to them - creating accurate and realistic kitchens with stunning visuals.
A seamless omni-channel design experience
Empower your customers and in-store designers to plan with confidence and allow them to collaborate with each other at any stage in the buying process.
Streamline the kitchen design process
Superior planning experience
Create beautiful functional kitchens regardless of your design experience with our simple and intuitive solution.
Integrated intelligence
Create error-free kitchens with our smart business rules and automated kitchen design engine.
Accelerated sales cycles
Collaborate with your customers throughout their kitchen design process, helping to shorten the buying process.
Accurate product catalogues
Transparent pricing calculations during the design process helps to create happier, more engaged customers.
Professional kitchens designed in a few clicks
Unique and inspirational kitchens designed with millimeter precision in your customer's space using an intelligent planning algorithm.
Embedded intelligent business rules
We integrate years of industry knowledge to notify your customers in real-time of any potential design issues during kitchen planning.
Showcase your product catalogues anytime
Guaranteed up-to-date catalogues with the ability to instantly update products, preload sales promotions and manage end-of-life products.
"We wanted to move the kitchen design category into the e-commerce era. This meant we had to offer a wow-factor online experience that would enable us to transform entrenched shopping habits." Wilfrid Tanter, General Manager, WM88
Visit Hygena
"With Oasis Kitchens, we are looking to take the uncertainty out of the kitchen buying process. By partnering with HomeByMe, we can easily show our customers what their kitchen will look like, and how much it will cost them. Our Designers are there to look everything over, giving our customers the confidence to create the kitchen of their dreams". Rick Christiaanse, Chief Commercial Officer, Skidmore Group
Visit Oasis Kitchens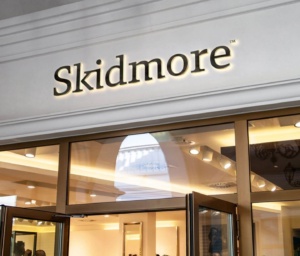 Produce visual content
Customers and in-store designers can bring their designs to life by producing high quality visuals, rendered directly in the cloud.