Home Retailers October 27, 2020
The evolving purchase patterns of successful home improvement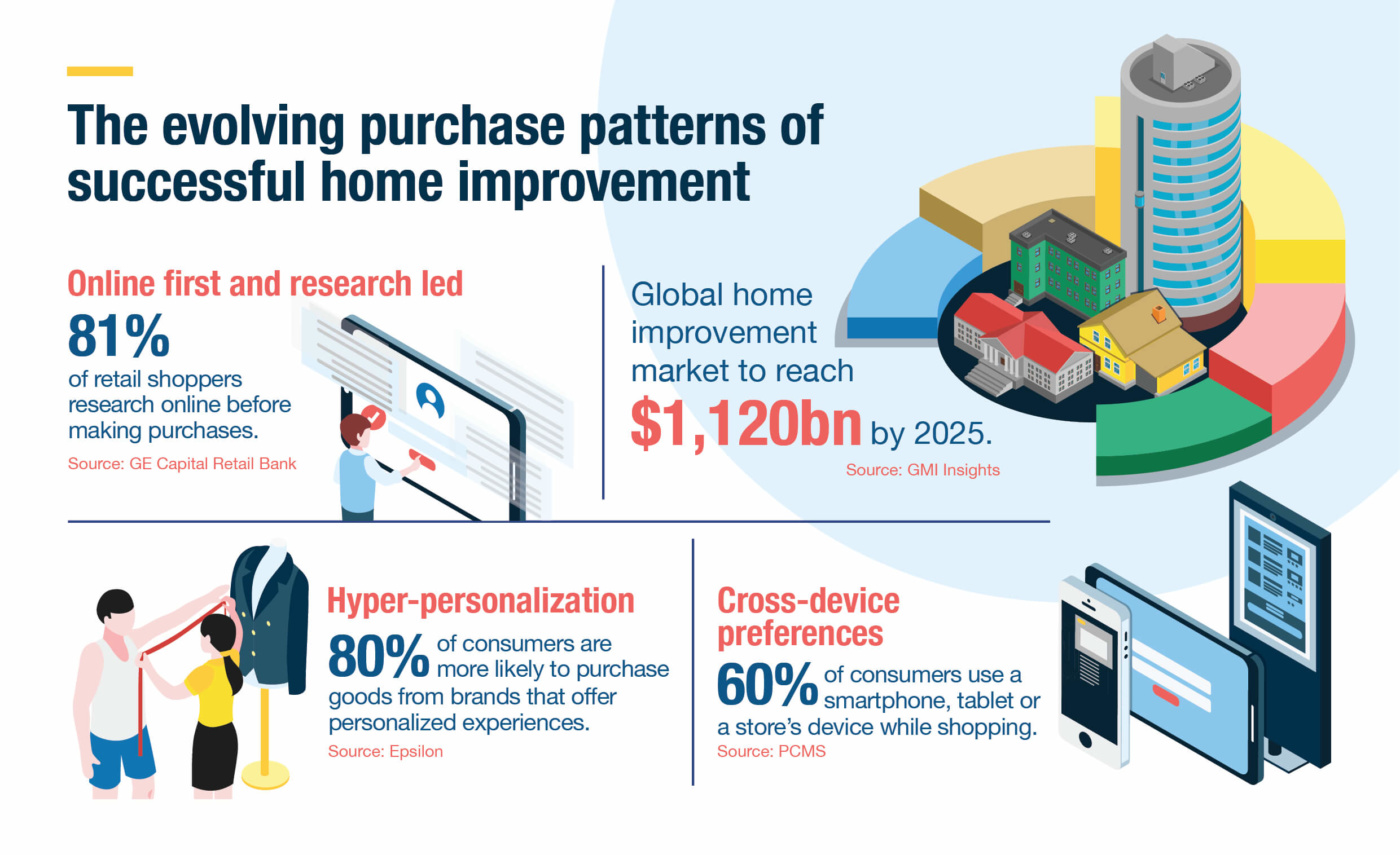 Two types of customers drive the home improvement market: first-time buyers and homeowners. To be successful, home retailers need to understand both.
Technology has changed the way consumers purchase home improvements. There are now tools delivering better visualization of design ideas than ever before, available any time, on any device. Purchase patterns are quickly favoring technological, visual approaches centered around customer experiences. With a global market set to reach over 1.12 billion dollars by 2025, home retailers can't afford to neglect these changing trends that are quickly become consumers' preferred way to shop.
HomeByMe for Home Retailers 3D planning solution is an example of a modern solution designed to offer customers an omnichannel solution to produce HD visuals with sales-ready designs. Download our infographic below to find out the latest information about consumers evolving purchase patterns of home improvement and how the HomeByMe for Home Retailers 3D planning solution delivers an experience that satisfies customers wants and needs.
Dynamic purchase patterns of home improvement
pdf - 1,001.39 KB